Feedbacks
Here are a few of the comments we have received by email from customers:
'Eric thanks so much for great customer service and for switching the bombshell for the trinity xs I love the color I get from the trinity xs and thanks for the bulb info I will definitely come to you when I'm ready for a bulb purchase thanks again.
~ Lindsay E.
'

I have talked to 3 different employees and all have been VERY understanding, patient, and kind! I was told to be weary of buying tanning lotions online, but you truly have no reason to worry whatsoever when you use TanForLess.com! The first lotion I bought broke out my skin (simply because my skin is a nightmare to deal with) and when I called them to just see what my options were, they were enthusiastic and extremely helpful. I will definitely be recommending everyone I know who needs any type of tanning supplies (or even just a great moisturizer) here for all of their needs! I am beyond impressed by the efforts and diligence of this team. You know you're in good hands with this company!! :) Thank you for showing me that all hope isn't lost when it comes to exceptional customer service!! You guys rock!

'~ Shelby D, Indiana
'One of the many things that puts tanforless.com above the rest is promptness. There is not a warehouse delay. Shipping is exactly what you order. I am truly impressed with the overall customer service, fantastic product selection at amazing prices, no worries - ever. I have never had a problem with an order. You cannot say that for other online sites. Thank you for making the process a breeze.'~ Rita, Alabama
'Good Evening...I just wanted to take a moment to tell you Im so glad I found you online. I have been purchasing self tanning products from you quite a few times lately and have passed on how quickly you send out the product and what wonderful prices you offer. I have been so thrilled with your store. I wanted to add a special thankyou for this last package I just opened you sent me some freebies samples and I found that quite kind. Thank you for some of the products you sent I have wondered about trying. That was very thoughtful and much appreciated. I think you are the BEST! I have shared with several co-workers your name and where to find you online. My co-workers I have offered to let them try some of the products I buy from you and they are addicted as I have become. All my business with you has been EXCELLENT TO THE MAX! VERY PLEASED CUSTOMER....THANK YOU SO KINDLY! HUGS AND BLESSINGS.'~ Kim W.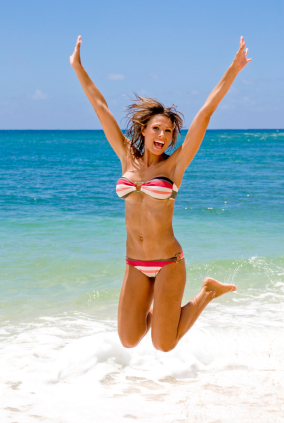 'P.S. WHEN I OPENED THIS LAST PACKAGE AND FOUND A LITTLE KIND NOTE WITH FREE SAMPLES IT MADE ME FEEL AS IF YOU REALLY APPRECIATED MY BUSINESS AND WANTED TO SHARE SOME OF THE OTHER PRODUCTS YOU CARRY. IT WAS A VERY NICE GESTURE. YOU KNOW I WILL BE BACK SOON TO PURCHASE MORE. KEEP UP THE GREAT WORK.....YOU'RE THE BEST!!!!!!'
'Hi guys, Just wanted to take a minute and thank you for the great products and service. I have been tanning for a very long time (1993) and getting products online always seemed to be very tedious to say the least. I found your site last year and never looked back. Your products and service are A+. I was a Hoss Sauce die hard, but thanks to your various products, I have used different products with great results (still love Hoss Sauce though). My recent order was #XXXXX and already looking for new products to try. Keep up the great work... Best regards'~ Jesse H.
'Hi, The order process was simple and the speed at which I received my product was great! The shipping time is amazing. The price was unbeatable as well. I am preparing to order more of the same product as it appears to be working. Thanks what great customer service you provide!!'~ Yvonne L.
'Tanforless is the best and the only place I use for my tanning bed bulbs and lotion. Shipping is fast ! A girl who works in my doctors office ask me where I got my bulbs at and I told her and she ordered from tanforless and was very happy with the service. I recently had placed an order for myself for some lotion(4 bottles) and my hair dresser ask me where I got my lotion from and since she doesn't have a computer I ordered her 2 bottles and she is another very happy customer. Anytime anyone ask me anything about tanning supplies I always recommend tanforless. Keep up the Great Service. From A Happy Customer' ~Rita, Indiana
'Thank you for your excellent customer service! I have never seen such prompt shipping & attention to detail. As a "year round tanner" who has worked in tanning salons, I know a lot about skin care & tanning products. I love the compliments I get on my tan & I love getting a great price, so I plan to continue buying right here.'~ Brenda, Ohio
'So I just received my second order from your company. I'm really impressed! REEEEAAALLLLLYYY impressed :) I truly know the products are legitimate (which is difficult on the internet nowadays) because I just had a sample packet of a moisturizer and I compared it to the product you sent. The exact same, genuine item. I'm so happy! You sent it super fast... Pretty much no time at all processing it. Thanks so much for actually having integrity and doing your job well. I appreciate your company, and especially your prices! You are now my number one source for tanning lotions year round and I will definitely recommend you to everyone I know. Excellent job. Thank you times a million.' ~Breanna, Kansas
'I would like to thank you for emailing me and asking if I had another shipping address, instead of just canceling my order. I went through a situation similar to this but a little different a week ago when I tried to order a product online. Their website says absolutely nothing about them not being able to ship to P.O. Boxes, so they accepted my order, withdrew the money from my account, then emailed me hours later saying, By the way we cannot ship to PO Boxes, your money has been refunded and your order canceled. This could have been prevented by them sending me an email just like you did this morning asking if there was somewhere else I would like my order shipped to. And when I first saw it this morning after just waking up, my initial thought was oh no its happening all over again, which it was not! For that I am sorry, and I just thought I would let you know that and acknowledge that you didn't inconvenience me at all, you did just what I wish all the other sites would do! Tanforless.com is a wonderful site. I'm grateful for it, and the customer service is excellent, you especially Kari Jo! I recommend this site to my tanner friends all the time. I would also like to thank you for all your products always being real, full, and top quality!' Thanks Again!'~ Ryan, Maine
'I just want to let you know how truly thrilled I am with your company! You offered the new 2011 products before anyone else, have an incredible selection, your prices are the best & my order was delivered the very next day. My entire order was very carefully packaged with layers of bubbles, to protect the bottles during shipping. I will only buy from you from now on, you're awesome! Thank you so much.' ~Brenda S., Ohio
'Dear Eric, I just learned about your company last night. I finally got a home computer and was "looking around". I was so elated to see your prices and all the products you carry. I have been a tanner inside and outside for years. I use my indoor lotions outside too. This a.m. I spoke with Kari, she took her time with me, I had questions about a product I was unaware of. I then placed not one but two orders after sharing my wonderful experience with a friend (I ordered lotion for her). Kari is an excellent asset to your company, good customer service is not a given out thing anymore. So again, thank you for EVERYTHING!!!' ~Lee Ann B., Wisconsin
'Greetings, Thank you guys for such great products and service. This is my second order from your site and I am very impressed. I have hesitated ordering from your site up until now because the salon that I tan at said that your products were "fakes", expired and / or watered down products that were being sold as the real thing and thus couldn't be trusted for their authenticity.... Well , Shame on California Sun Centers here in Northern California!!! Their products are exactly the same and 2 to 3 times the price..... Cant believe it has taken me 3 years to decide to give you a try... Keep up the good work....I am quickly spreading the good news about your authentic products,great prices and awesome service!! Bright Blessings to you all,~ Kellie P., California'
'You people are so reliable. I can always count on receiving my product in no more than three days. I have been ordering your product for years and I have never once had a problem with the service you provide. You are much appreciated by me. Thank you' ~Barbara H.
'I just hung up with Eric Johnson and want to tell whomevver is his "Higher Up" that I was ever so excited to speak to someone who was articulate, knew the product and spoke perfect English and seemed to actually care and want to help. What a refreshing change from the norm out there in the world. I will come back to you folks next time and again. Thank you Eric for your help and earnest customer service!!!' ~JP
'I wanted to take the time to say Thank You for the quick service and a pleasure doing business with you. I will be a returning customer and will refer you to other folks. I place my order Monday and it arrived Wednesday. I spoke with Eric Johnson and he was very helpful and great to work with. Thank you.'~Linda
'To the WONDERFUL TEAM at Tan For Less... The website is simple to navigate and is comprehensive. You provide thorough information on the products and clear photos of the containers. I've even called to ask staff at your office which products smell good and if they didn't know, they ASKED others. You are all so helpful and the timeframe from the on-line order to delivery to my door, is unbelievable. You are THEE BEST company I've ever ordered from which is why I will continue to be a committed customer. THANK YOU SO MUCH FOR being the kind of ON-LINE business I can trust and still have EXCELLENT customer service! WISCONSIN LOVES TANFORLESS.COM!' ~Linda
'I just want to add that I always get excellent service at tanforless.com and the products are quality!!! I have mentioned your website in several different tanning salons, and they all so far have told me to stay away from purchasing products from your website b/c they are not quality... I personally believe b/c they do not like you cutting into their "bottom line". It is terrible to walk into one of those places and see the exact same tanning lotion for 120.00 at the salon that you can purchase for 30 at tanforless.com. These tanning salons are gouging people and trying to quadruple their profits. I appreciate the excellent prices and customer service I have always received from tanforless.com.' ~Christi
'I am pleased to say that your customer service is impeccable. The easy to use shopping cart and the pleasant customer service made my shopping experience a breeze. I would recommend your web site to anyone. The prices are hard to beat, I still have not found the products I purchased cheaper anywhere. Also the products themselves were brand new latest released products. Thank you for your commitment.' ~E. McGraw
'You guys are the BEST!? My Tanning Salon charges 60% more than you guys for the same product!? I was so happy to find you!? I will be back over and over again!? Probably today!' ~G. Harrington
'Love the product ordered from Tanforless. It was exactly what I ordered, arrived in reasonable amount of time and two bottles with shipping cost just a little more than one bottle at the salon cost. Thanks for a great product at a great price.' ~D. Baker
'Thank you for keeping your prices down and carrying all the products that you do. I received my order very quickly and began to use immediately. Love the stuff. My tanning salon said to be cautious about ordering tanning products online because they might not be the real thing-I compared the product I bought from them previously and the same product I bought from you and there was no difference---well there was one major difference---about $25 in the price (even with getting it at 20% off with them)

!!!!!!!!!!

Thank you so much!!!!!' ~P. Hale
'Dealing with tanforless.com was a complete pleasure! I ordered my item at a great price -and it arrived fast! I had questions about the product and someone was always there when I phoned or emailed. I will continue to order Sun Labortories products from tanforless from now on. Thanks for be[ing] a great place to shop!' ~A. Tedesco
'You people are the best…always on time and the product is always fresh, never old. I never have any complaints about you!' ~B. Hollingsworth
'I just received my order and wanted to thank you so much for your prompt service and for your great customer service. I will definitely use your website to order all of my tanning needs and refer all of my friends and my tanning salon to it for their needs. You are truly appreciated.' ~K. Hazlitt
'My order came quickly and I was very, very pleased with the products...I will most definitely be ordering from you now - forget about the stores and their mark-ups. Thank you for being there.' ~J. Caton
'I think your website is a life saver. I have tanned in the past and paid tons of money for lotions where here it is super cheap and I can buy multiple kinds of lotions. I think you guys are doing an incredible job! You have easy buying, great prices, and fast shipping. All three times that I have purchased from tanforless.com I have been very happy and plan on returning.' ~V. Masson
'I am absolutely hooked on you guys! Love love love the service you provide and products you offer. I can't believe I survived tanning without getting my stuff online from you guys before!' ~S. Nolan
'I am 100% impressed with your customer service and the fast delivery. You get 5 stars in my book. I love the product I ordered and will continue to order as needed. Thanks for great service!!' ~P. Bordelon
'I have ordered from Tan For Less several times and as always my last order was shipped promptly. Your customer service is great and your products are always in excellent condition. I have ordered from some other companies who have sold out of date products or didn't send me what I ordered. I will definitely be ordering again soon. Your website is on my favorites list!' ~ JA Clawson
'I thoroughly enjoy the product and will continue to purchase through out the year for I am a die hard tanner. It is one of the best products I have ever used as far as sunless tanning goes. And the order is shipped quickly and efficiently and delivered just as the tracking invoice states. But what I am impressed with is the fact that you took the time to ask for feed back. We live in a world now where most businesses have forgotten how to appreciate the customer. ~J.M. Sawyer
'I really appreciate your quick attention to the shipment of my recent order. I really enjoy doing business with someone who feels the customer is important to their business.' ~P. Akom
'As always, I receive my orders quickly and accurately. I've purchased everything from a tanning bed to lotions and continue to be pleased. I refer your site to EVERYONE!' ~C. Brown
'The "Savage Bronze" product I ordered is awesome - great brown, not orange color; goes on without streaks; the color lasts; and it smells SO GOOD! I have to use a loofa type sponge to scrub it off my palms when I'm done, but in the few minutes it takes me to do that the foam has dried and I can get dressed :) Beautiful! I am telling all my pigment challenged, non-suntanning friends about your site and and great products!' ~J. Troemel
'I am very pleased with my order from your website and I have been telling all of my friends that tan or are thinking about tanning about your website and your great prices. I recently purchased a lotion from my salon that I tan at for over $60.00 with my "discount" that is on your website for a little over $30.00. I tan almost everyday and I go through a lot of lotion so I am VERY pleased to have found your website! Thank You! Thank You! Thank You!!!!! I am now a Customer For Life!' ~J. McCabe
'Just want to say, you people are great! My order came in three days after ordering. Super fast and exactly what I ordered. I like the fact that you take paypal. That's why I ordered. I already placed another order and I see it's on it's way now too. I will keep buying from you as it's so easy to order, you have so many items to choose from and the prices can't be beat! I love this site! Thanks!' ~N. Hicks
'I just wanted to say thank you. Your site is great and the service I've received has always been outstanding! Thank you so much for being informative, courteous and prompt. It isn't something you see a lot of these days! Keep up the great work and thanks again!' ~N. Crawford
'The Freedom lotion is AWESOME!!! Smells so good and DOES smooth my skin out!! Also, the shipping was VERY fast and my package arrived a day earlier than it was scheduled to! The staff was very friendly, knowledgable, and helpful when I called for information, as well!! The price I paid for my lotion was less than half of what it retails for at a tanning salon! Great price, great product, great service, I will definitely use tanforless.com for my lotion and other tanning products needs in the future! Thanks for a wonderful shopping experience.' ~L. Hull
'Best sunless tanning I've tried. Thank You.' ~J. Bell
'Thank you for the fast service. I enjoy my product ["The Tannie" Tanning Cap] and plan to use you again for all my tanning needs.' ~M. Maurer
I LOVE the tanning lotion that I ordered from you [Sun Labs Dark Sunsation Instant Self Tanning Lotion]. It's the best self-tanner that I've ever used. I'm telling everyone I know about it. I don't have any complaints - I received the product very quickly, and I think the price is very reasonable. Thank you.' ~S. Pfaff
'My clients really like the Aviva Labs 10% Bronzer Airbrush Solution. I also tried the FakeBake Airbrush Solution for the first time, and the clients LOVED it! And I have to say that your prices are AWESOME!!!!' ~ T. Romines
'I have been a customer of tanforless.com for about 10 years now. My orders have always been quickly filled and shipped right on time. The prices are great and my shopping experiences have always been above and beyond...My overall experience with tanforless.com has been wonderful and will I remain a loyal customer.' ~J. Graves
'As always, your service is beyond belief. I just wish I could get Australian Gold Crystal at your sight [sic]. But not to complain, I have my orders in record time and Eric always sounds as if he knows me personally.' ~ P. Luke Note: At TanForLess.com, you can once again get Australian Gold online!
'I happened upon your website as I was shopping for supplies for my at-home tanning bed. I was impressed with how easy it was to browse all your products and the information that was provided. I have placed two orders now and plan on a third one soon. I appreciate how quickly my items were shipped and your emails letting me know my order was on its way. Your customer service is outstanding! Thank you so much for having such a user friendly website and a terrific variety of top brand products. I look forward to doing business with you again!' ~C. Nash
'My husband and I love the product, it works great! I loved the fast service. I had my order in 2 days! I would not hesitate to order again! ~ S. & M. Thompson
'The tanning bed I ordered a few years back continues to work fine...and has saved a lot of rental money! No ill effects when used properly. The overseas shipping was complicated but I appreciate your efforts at working with me in getting it delivered as smoothly as possible.' ~M. Orr
If you have a comment you'd like to share, please click here to email our customer service department or, you can wait for your feedback form to be sent to you via email after you've placed an order.
Note: All correspondences become the sole property of TanForLess.com and its' parent company, GalesburgElectric.com. If you prefer your comments NOT be posted, please include this request within the body of your email or as the subject heading.
Let us know how we're doing!!
Use this form to submit your feedback: